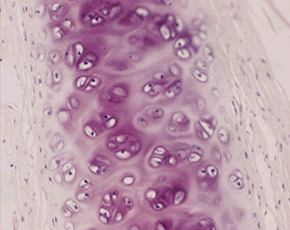 Methods
Participants with active RA and disease duration less than 24 months were randomized to receive 0.1 mg of daily CCII vs. 10 mg of weekly methotrexate in a double-blind fashion.  Patients could remain on diclofenac, but had to discontinue all other RA therapies at least 4 weeks prior to randomization.  Patients were seen at baseline and at 12, 18, and 24 weeks.  ACR20 response at 24 weeks was the primary efficacy endpoint.  The dose of methotrexate was not increased during the study.  The study was conducted at 4 clinical centers in China.
Results
118 RA patients were equally randomized to one of the two treatment groups.  Approximately 90% of participants completed the study, with equal numbers of drop-outs between groups.  Approximately 85% of participants were female with an average age of 48 years and average disease duration of approximately 18 months.  Participants had an average swollen and tender joints count of 17 and 11 joints, respectively, at baseline.
Efficacy of CCII vs MTX
| | | | |
| --- | --- | --- | --- |
| | CCII | MTX | p |
| ACR20-12 weeks | 30.5% | 44.3% | <0.05 |
| ACR50-12 weeks | 19.0% | 31.1% | <0.05 |
| ACR20-24 weeks | 68.6% | 83.0% | <0.05 |
| ACR50-24 weeks | 41.0% | 57.5% | <0.05 |
No serious adverse events occurred in either group; however, non-serious adverse events were more common in the methotrexate group, with GI intolerance, dizziness, and anorexia being more frequent in this group.  None of these side effects, or any laboratory abnormalities encountered were of sufficient severity to discontinue the study drug.
Conclusions
CCII was not superior to methotrexate in alleviating the signs and symptoms of early RA.
Editorial Comment
Although the induction of immune tolerance with such an inexpensive and presumably non-toxic agent as type II collagen would be a benefit to RA therapy, its use cannot be recommended by this study for a variety of reasons.  First, without a placebo comparator, it is impossible to know whether the observed effect of CCII was different from no treatment since it was inferior to methotrexate.  Second, the dose of methotrexate was very small; thus, it could be assumed that it would not even fare as well against aggressively dosed methotrexate, as is currently used in practice in the U.S. and Europe.  Finally, there is no evidence from the study that any independent effect of CCII on RA signs and symptoms, if it were to exist, was through a modulating effect on immune tolerance.  However, given these concerns, the suggestion of clinical response with CCII should prompt additional study of the agent in a design capable of assessing the independent effect and mechanism of the drug.