The Johns Hopkins Arthritis Center represents a large number of professionals working together to advance the care for patients with arthritis and rheumatic diseases.  Our clinical and research operations are significantly integrated.  Some of these people you may meet in a visit through our clinic while others work behind the scenes to make your visit and the work in our Center happen.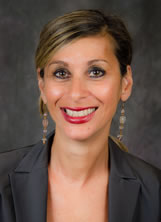 Penny Athanasiou
Clinic Coordinator
Penny is the Arthritis Center Patient Service Coordinator. She handles all patient appointment scheduling, phone calls, prescription refills, and referrals. Penny ensures that all doctor visits go as smoothly as possible for the patient and oversees all administrative tasks within the clinical practice.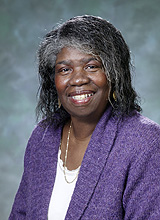 Estelle Williams
Patient Service Coordinator
Estelle is a Patient Service Coordinator and often the first person who greets you as you enter the Rheumatology Clinical area. She sees that all patients are properly registered and entered in the Johns Hopkins system.
Felicia Davis
Medical Assistant
Felicia is a Certified Medical Assistant and Patient Service Coordinator. She greets patients and takes their vital signs prior to escorting them to an exam room. She also monitors exam room equipment and helps physicians with routine procedures when needed.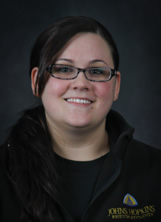 Samantha Boeshore
Medical Secretary
Samantha is the Medical Records Coordinator. She maintains medical records for the various center, as well as working with several doctors and various other duties as the need arises.
Research Staff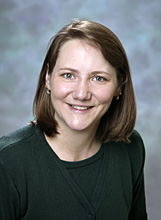 Michelle Jones, BS
Research Coordinator
Michelle is a Research Coordinator in the Arthritis Center. She coordinates some of our research efforts, this includes identifying potential patients, overseeing the data management, and tracking what is needed for patients to complete their study appointments. She is currently working on several projects but still finds time to stop by the clinic and say hi to the patients from time to time.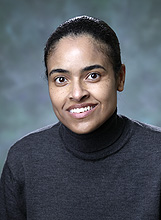 Marilyn C. Towns, BSc, CCRP
Senior Research Coordinator
Marilyn is a Senior Research Program Coordinator II and is a certified clinical research professional in the Arthritis Center. She is responsible for conducting a variety of clinical trials using good clinical practice. Marilyn oversees protocol compliance, patient recruitment and enrollment, development of informed consents, case management and assessments of subjects, data collection and management, report preparation, and laboratory training.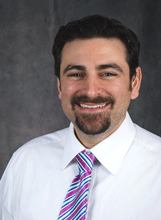 Anthony Keyes
Clinical Research Manager
Anthony is the Clinical Research Manager for the Division of Rheumatology. He manages the research efforts, and leads division-wide initiatives to ensure world-class research is being conducted here at Johns Hopkins. Anthony works closely with investigators and research staff to help navigate the research process which encourages collaboration within the Division, the Arthritis Center, and other departments.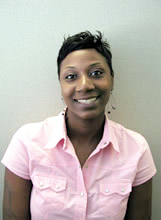 Brandy Miles
Research Coordinator
Research Coordinator with the Arthritis Center since 2008. I recruit patients for most of the studies at the Arthritis Center, prepare patient packets for their visits, assist patients with completing their forms at the time of their visit, interact with the patients and keep them occupied regularly during their visits. Enter data collected from patients after their visit.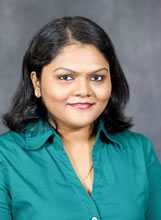 Malini Moni, BDS MS
Postdoctoral Fellow
Dr.Moni's work is focused on Oral Health Research under the mentorship of Dr.Bingham. Her primary area of research is on Oral Health Assessment in Patients with Arthritis and Autoimmune Inflammatory Diseases. She is responsible for overseeing study procedures, statistical data analysis, Comply with IRB (Institutional Review Board) Regulations and Conduct active research on a semi-independent basis. She also educates patients on dental health and gives instructions on oral hygiene.
Administrative Staff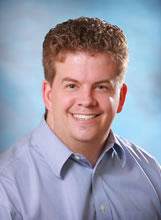 Wes Linda
Website Coordinator