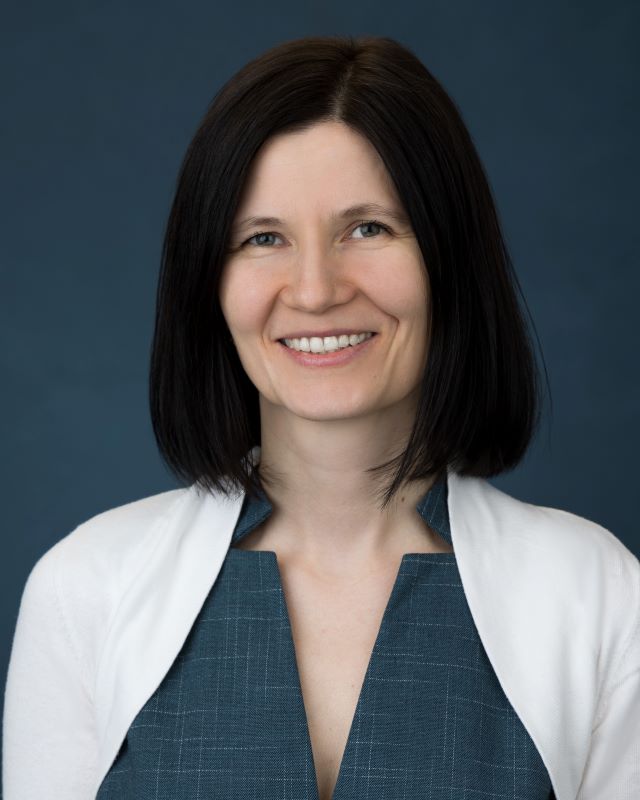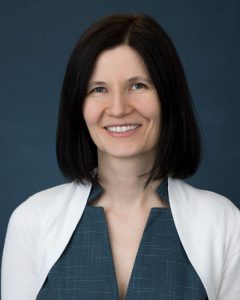 Dr. Orbai is an Associate Professor of Medicine and Director of the Psoriatic Arthritis Program  in the Division of Rheumatology. She earned her medical degree from the Iuliu Hatieganu School of Medicine and Pharmacy, Cluj-Napoca, in Romania. She then completed internship and residency training in Internal Medicine at the Johns Hopkins University-Sinai Hospital program. Subsequently, Dr. Orbai pursued fellowship training in rheumatology at the Johns Hopkins University School of Medicine.
At the outset of her fellowship training, Dr. Orbai focused on research projects in systemic lupus erythematous (SLE) and contributed to the development of new classification criteria for SLE, published in 2012. Thereafter, in the second half of her fellowship, Dr. Orbai discovered her passion for patient reported outcomes in the context of inflammatory arthritis where she since focused her research efforts.
Dr. Orbai joined the Johns Hopkins Arthritis Center and is actively involved in patient care with a predominant focus on psoriatic arthritis and rheumatoid arthritis. Her research efforts seek to understand, from patients, how they experience arthritis in their lives. This knowledge will build the foundation for choosing and designing measures of disease activity and health related quality of life measures that can be used to improve the care and outcomes of people with arthritis.
Appointments
Assistant Professor of Medicine
Director Psoriatic Arthritis Program
Clinical Interests
Inflammatory arthritis
Patient reported outcomes in rheumatic diseases
Classification criteria in rheumatic diseases
Research Interests
Dr. Orbai is involved in clinical research projects in the Johns Hopkins Arthritis Center with Dr. Clifton Bingham, Dr. Susan Bartlett and Dr. Katherine Clegg Smith.  These projects seek to understand patient symptoms and experiences in rheumatic diseases and inflammatory arthritis in particular.  Two main projects Dr. Orbai has been involved with are: 1) stiffness in rheumatoid arthritis and 2) Patient Reported Outcomes Measurement Information System (PROMIS®) in inflammatory arthritis.
Dr. Orbai was involved in developing the 2012 Systemic Lupus International Collaborating Clinics (SLICC) classification criteria for systemic lupus erythematosus with Dr. Michelle Petri in the Johns Hopkins Lupus Center.
Selected Publications
Education
MD: Iuliu Haţieganu University of Medicine and Pharmacy, Romania
Internship (Medicine): Johns-Hopkins University – Sinai Hospital, Baltimore, MD
Residency (Medicine): Johns-Hopkins University – Sinai Hospital, Baltimore, MD
Fellowship (Rheumatology): Johns Hopkins University, Baltimore, MD
Societies:
American College of Rheumatology
American College of Physicians