When you go to the doctor, sometimes it can be difficult to know what to talk to your doctor about.  You have a hard time sorting out what symptoms might be related to the condition you are seeing the doctor for. Meeting with your doctor, you are usually asked a lot of questions that the doctor needs to know about your condition. But these may not be the questions that you would like answered or may not be the symptoms that are bothering you most.  If your doctor isn't aware of how you are feeling or how certain symptoms are affecting you in your daily living, it's hard to tailor your treatment to your specific needs.  Optimally participating in your health care requires some changes in the way that doctors and patients talk to each other and what they talk about.
A research team at the Johns Hopkins Arthritis Center set out to find a way to bridge the gap between what the patients feel is important and what the providers feel is important. By talking to patients who live with different types of arthritis and autoimmune conditions through focus groups, interviews, and surveys they began to find out what patients felt was important.
Patient reported outcomes (or PROs) are one way to understand the symptoms and impacts that people living with different medical conditions are going through.  These are questionnaires that ask about different areas of health including things like physical function, pain, fatigue, emotional issues, and how well people can participate in the things that they like and need to do.  PROs have been used a lot in clinical research studies, but they have not been widely used in clinical care settings to help doctors and patients make the best decisions.
The type of research to understand what matters to patients, and to involve patients more in their healthcare is called Patient Centered Outcomes Research or PCOR. Through an award from The Patient-Centered Outcomes Research Institute (PCORI), an independent non-profit organization, the Hopkins team conducted a research study to understand how the lives of people living with RA were affected by their condition. We invite you to learn about how our PCORI Pilot Study, "Integrating Patient Centered Outcome in Arthritis Clinical Care" got started, what the process was like, what we discovered, and what the patients, doctors, and researchers who took part in the study to say.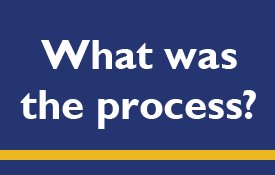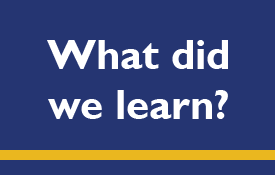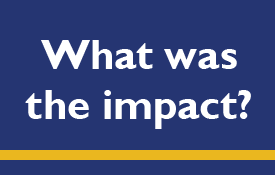 ACKNOWLEDGEMENTS AND DISCLAIMERS: The research project described was funded through a Pilot Project Award (IP2-PI0000737) from the Patient Centered Outcomes Research Institute (PCORI) awarded to Dr. Clifton Bingham. Funding to enable the development of material concerning this project was provided in part through a Eugene Washington PCORI Engagement Award (EAIN-1988). This work described has also been supported through the Rheumatic Diseases Research Core Center funded by the National Institutes of Health (NIH) and the National Institute of Arthritis, Musculoskeletal, and Skin Diseases (NIAMS) (P30-AR053503), the Ira Fine Discovery Fund, the Don and Dorothy Stabler Foundation, and the Camille Julia Morgan Arthritis Research and Education Fund. All statements on this website, including its findings and conclusions, are solely those of the authors and do not necessarily represent the views of PCORI, its Board of Governors, or Methodology Committee, or of NIAMS or NIH. We thank the patients, staff, and physicians for their participation in this study as well as our external stakeholders and advisors. Special thanks to CreakyJoints® (www.CreakyJoints.org) for their time and support for this project and the engagement of an activated online community of people living with arthritis.