IRB: IRB00151158
Purpose of Study: This research study is being done to compare the effectiveness of either 15 or 30 mg once daily of upadacitinib versus adalimumab versus a placebo to control the signs and symptoms of psoriatic arthritis in patients who have failed at least one non-biologic disease modifying anti-rheumatic drug.
Eligibility Criteria:
Diagnosed with psoriatic arthritis for at least 6 months
Active psoriatic arthritis
History of or currently taking a DMARD (e.g. methotrexate, sulfasalazine, leflunomide, or hydroxychloroquine)
No history of ever taking a biologic medication
Men and women 18 years and older
Study Status:
Recruiting
Specialty Center:
Arthritis Center
Coordinator/Contact:
Principal Investigator: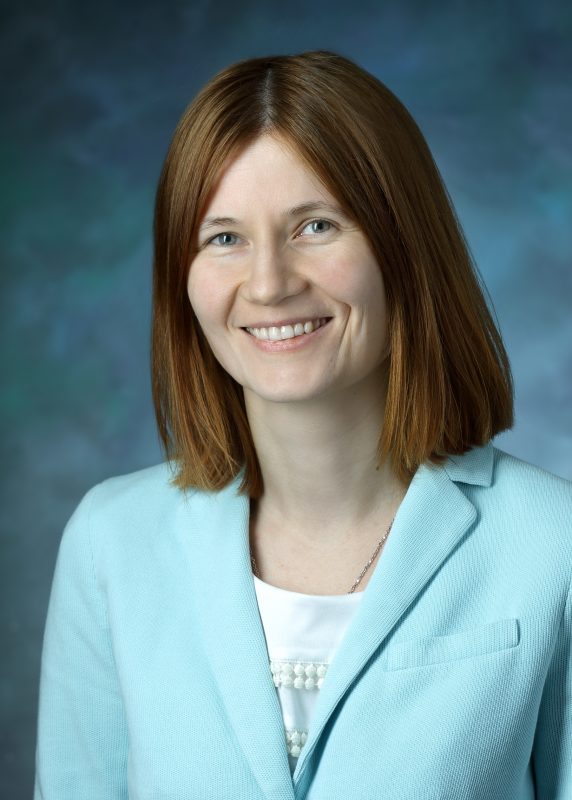 Ana-Maria Orbai, MD, MHS
Assistant Professor of Medicine
Dr. Orbai joined the Johns Hopkins Arthritis Center and is actively involved in patient care with a predominant focus on psoriatic arthritis and rheumatoid arthritis. Her research efforts seek to understand, from patients, how they experience arthritis in their lives. This knowledge will build the foundation for choosing and designing measures of disease activity and health related quality of life measures that can be used to improve the care and outcomes of people with arthritis.